How to Choose the Right Eye Care Professional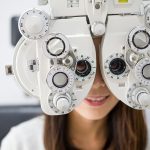 If you're reading this article, it's most likely that you are looking for a solution to your vision problem. In this search, you should first familiarize yourself with your vision error and then focus on and choose the laser eye surgery procedure best suited to your needs.
This is for me the ideal approach, and the one that I hope both my patients and my colleagues' patients will follow. Finding the right eye specialist first and then, within that area of specialty, identifying the professional best suited to one's needs is crucial for excellent visual outcomes.
Assuming your ophthalmologist is all-knowing and masters every eye surgery procedure is risky as this often results in decisions being based solely on practical criteria – proximity, time, availability – or financial constraints.
It's one thing when a patient disregards their vision problem and only looks for information or specialists related to a specific procedure. It's another thing when the same patient relies on a doctor who first makes a proper diagnosis and then determines which procedure is the most appropriate. It's not unusual for me to refer a first-time patient to a colleague with better fitting expertise.
I always ask my patients how they found me and I listen carefully to what they say. Judging by their stories, it seems to me that the difference between the main types of eye care professionals is still unclear to them.
Ophthalmologist vs. Optician vs. Optometrist
People often mix up ophthalmologists with opticians or optometrists. Also, not all ophthalmologists are the same. This confusion may even have serious consequences, so let me try and clear things up a bit.
In Italy,
– An ophthalmologist is a medically trained doctor (Master's Degree in Medicine) who specializes in the medical and surgical treatment of eye diseases. It takes several years of study to become an ophthalmologist: a six-year master's degree program in medicine plus a four-year specialty program. And it doesn't end there. Many doctors carry on studying to research specific areas of specialty in ophthalmology, such as eyelid surgery, anterior segment surgery, retinal diseases, or, as I did, refractive surgery. After completing their studies and gaining relevant work experience, ophthalmologists are able to identify and treat eye diseases and conditions by administering medication and, if necessary, resorting to invasive surgical procedures. Finally, an ophthalmologist can also prescribe eyeglasses and contact lenses.
– An optometrist has completed a three-year degree program but does not hold a Master's Degree in Medicine. He can measure your eyesight and prescribe eyeglasses. He is not qualified to diagnose either systemic or eye diseases. He is not a medically trained doctor so he can neither prescribe medication nor perform surgery.
– An optician fits and sells eyeglasses and contact lenses. He is not supposed to perform vision tests nor prescribe glasses. He is also not supposed to perform comprehensive eye exams nor treat eye diseases.
One last thing. It was once common belief that asking Dr. Google for medical advice could only generate wrong decisions. This is not so true anymore. I personally avoid making false promises and invest a lot of time and effort in choosing the right keywords for my website. Likewise, on my Facebook and Instagram my ultimate goal is to help people who have decided to correct their vision problem and are looking for a suitable specialist.
Making your first appointment
The first visit is key to a proper diagnosis and instrumental in choosing the laser eye surgery procedure best suited to your needs. If you think I am the right eye surgeon for the correction of your vision problem, feel free to make an appointment. But first, I suggest you visit the sections of my website that give you a deeper insight into vision problems and laser eye surgery procedures. I promise I won't test you on it!
Book an appointment

Dr. Appiotti works in the Vista Vision surgical excellence clinics in Milan and Verona. If you want to book a visit to assess your suitability for laser treatment of your visual impairment, contact the toll-free number