PRK vs FemtoLASIK vs ReLEx SMILE: a Procedure Comparison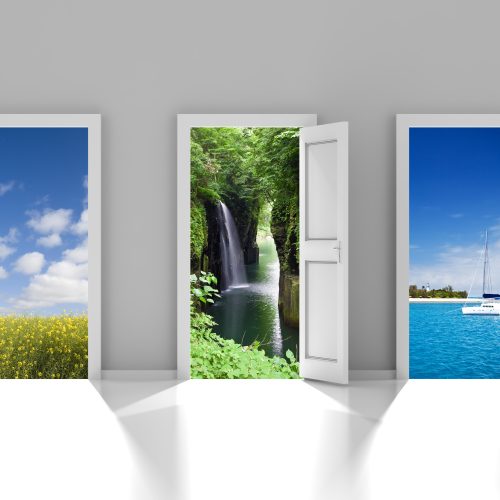 PRK vs FemtoLASIK vs ReLEx SMILE: a Procedure Comparison
'I've made up my mind. I'm gonna have laser eye surgery.'
'Really? That's good! Which procedure did you choose?'
This is just an imaginary conversation. In real life, when it comes to laser eye surgery, more often than not people tend to lump everything together and fail to consider treatment-specific issues or, above all, the recent advancements in laser eye surgery. In a way this is normal, as patients trust their ophthalmologists with that. After making a proper diagnosis, it is up to us, the surgeons, to choose the most suitable procedure on a case-by-case basis.
Still, I think it is important to bring some clarity, to help people stay well-informed when making such a significant decision as the one mentioned in the conversation above.
PRK vs FemtoLASIK: Differences Between the First and Second Generation of Laser Vision Correction
PRK, or photorefractive keratectomy, has been the first generation of laser eye surgery procedures. It is specially recommended for the treatment of myopia, astigmatism and mild hyperopia. It is also suitable for patients with thin corneas or specific corneal anomalies.
The key innovation of FemtoLASIK, the second generation of laser vision correction, is the all-laser bladeless creation of the corneal flap. This has minimized the risk of developing postoperative corneal aberrations or irregular astigmatism.
LASIK or PRK: Which Is Better?
Thanks to its high accuracy and safety, FemtoLASIK allows the surgeon to perfectly tailor the treatment to the specific needs and visual problem of each patient. Recovery is extremely quick with no postoperative pain or discomfort. Moreover, FemtoLASIK surgery provides long-term stable results. Given the chance, I would go for LASIK. That said, PRK still remains the procedure of choice for those patients who are not good candidates for other laser treatments.
FemtoLASIK vs ReLEx SMILE: The Advancements of the Third Generation
If possible, I personally tend to use the most advanced procedure, i.e. ReLEx SMILE. It is a revolutionary procedure: a single and painless laser beam. SMILE stands for Small Incision Lenticule Extraction: an accurate acronym and quite a fortunate choice of words too. Undoubtedly, one could not but smile when reading the benefits of this procedure:
Shorter procedure time with greater patient comfort
Can be performed on thin or flat corneas and on deep-set eyes
Excellent postoperative corneal tensile strength
No problem with any sport including contact sports or those inducing intraocular pressure increases
Rare risk of dry eye after surgery
Excellent vision correction outcomes
Rapid recovery time
No postoperative pain or discomfort
No corneal opacities
With ReLEx SMILE manual dexterity takes center stage again because the surgeon needs to extract the lenticule through the small lateral incision both quickly and smoothly.
Once again, while we wait for the fourth generation, this is my advice: choose an ophthalmologist you can trust and prepare well for your first appointment. Only so can you ask all the questions you need and figure out whether the doctor is up to date with the latest advancements and able to guarantee you the best possible result.
Book an appointment

Dr. Appiotti works in the Vista Vision surgical excellence clinics in Milan and Verona. If you want to book a visit to assess your suitability for laser treatment of your visual impairment, contact the toll-free number