ReLEX SMILE: Free of pain alternative for myopia and high astigmatism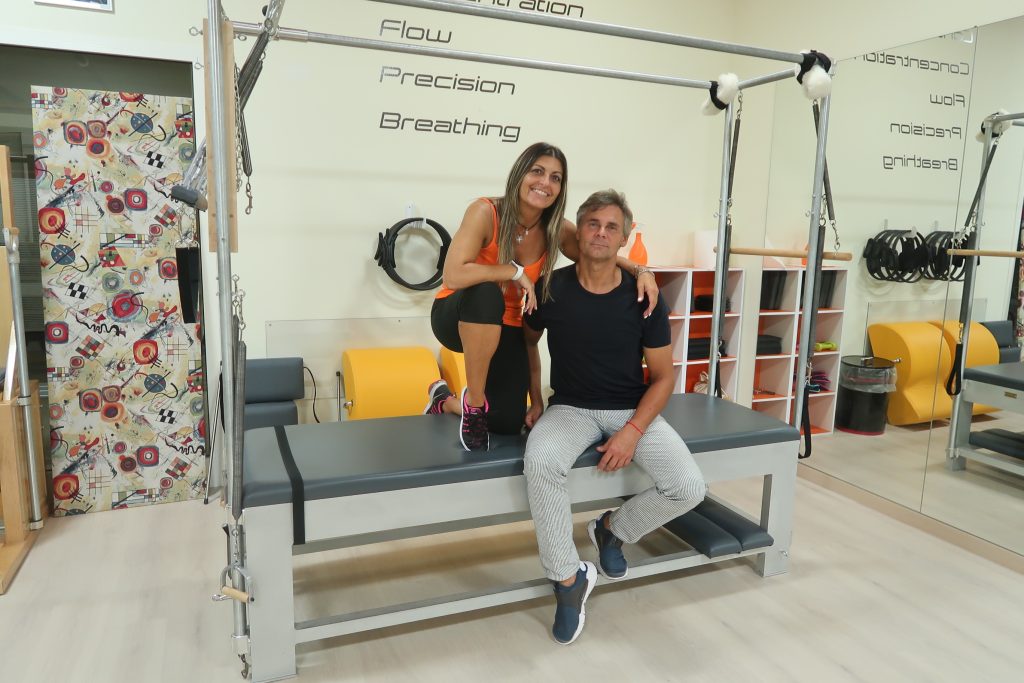 In my blog I have often talked about the innovative ReLEX SMILE, often describing its overall benefits as compared to other refractive surgery techniques.
As doctors, we often forget that medical and technical information do sound less important to patients who are seeking for practical answers to questions such as "Why should I choose a new surgical technique as opposed to existing ones?"
To truly answer this question, I want you to discover a real example in which ReLEX SMILE has proved to be the winning technique.
Recently, a very famous Pilate's trainer from Verona, Mirta V, who was looking for radical solution to correct her refractive error, contacted me. Mirta presented an important myopia associated with high degree of astigmatism and she was partially amblyopic (lazy eye) in one eye.
Although in the past she had been able to live with it, she started to become intolerant to rigid contact lenses that caused to her pain and discomfort. Moreover, the contact lenses were not compatible with her professional activity because they tended to come out of the eyes during her Pilate's sessions. The change to soft toric lenses did not do any better as well. The patient started to suffer from continuous infections and inflammations to such an extent that she was not able to wear any contact lenses type.
On top of that it must be considered that the patient visual acuity was of 9/10 in the right eye and 8/10 in the left eye as a consequence of the high refractive error (10 diopters of myopia associated with 3 diopters of astigmatism)
Mirta tired of being dependent on uncomfortable contact lenses decided to look for the best laser eye surgery that could correct her high myopia and astigmatism and allow her to a quick, effective and fast recovery.
Similar refractive errors in the past were treated with PRK and Phakic intraocular lens.
FemtoLASIK could not be considered as a viable choice because of the nature of her refractive error (8 diopters of myopia in both eyes; 2 diopters of astigmatism in the right eye and 3.50 diopters in the left eye.
Why not the PRK then?
PRK is still a valid and eclectic technique. It allows for instance, to treat major refractive errors associated to high risk of corneal haze (poor cicatrization) related to abnormal wound healing.
Furthermore, during the post surgery it is essential to apply protective lenses for 5-6 days so that the epithelium (the outer layer of ​​the cornea) regenerates and covers the surface of the eye. Vision improvement with PRK is gradual and the final outcome can take several weeks.
Pain after surgery is another issue related to PRK and it can last about 2 to 3 days.
Having said that, it is undeniable that PRK is irreplaceable when no other options apply. But however, it was not Mirta's case.
The Phakic intraocular lens implant can be effective in patients whose visual correction is outside the range that can be treated with laser eye surgery, or have other factors, such as thin corneas, that make it impossible to perform with laser safely.
Intraocular surgery has been shown to be very safe, but it still comes with higher risk and it is more invasive than laser surgery.
But then came the ReLEX SMILE.
Thanks to this technique, it is possible to correct refractive errors previously treated only with PRK. As to my patient, she could not stay away from her sport activity for too long and fast and pain-free recovery were her top of the list requirements.
Mirta V. had ReLEX SMLE laser surgery on Sep. 3rd. The surgery was a success with a total recovery from myopia and astigmatism. Three days after the surgery Mirta's natural binocular visus (ie without the use of contact lenses) was of 16/10 and she regained her sport activity with no pain or discomfort whatsoever.
ReLEx SMILE can be fully undeniable considered as an alternative to those refractive errors treated in the past with more invasive and painful techniques.
Book an appointment

Dr. Appiotti works in the Vista Vision surgical excellence clinics in Milan and Verona. If you want to book a visit to assess your suitability for laser treatment of your visual impairment, contact the toll-free number