Laser eye surgery: the VIP and the famous say goodbye to Myopia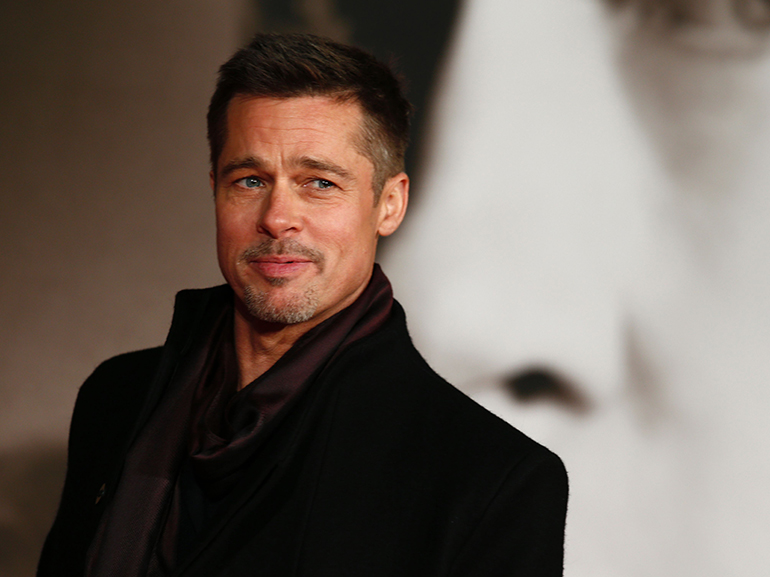 Of all the refraction defects Myopia is the most common, furthermore it's incidence rate increases every year with estimations that suggest that by 2020 it will affect a third of the world and by 2050 it will affect about half the global population.
People with Myopia are often less likely to get involved when it comes to physical activities for they are accustomed to living their life in a static fashion. This behaviour originates from having a physical barrier that doesn't allow to see properly things that are placed in the distance and parallelly the cerate a psychological barrier, often barely noticeable, that limits their reality to what immediately surrounds them. Many studies show that people who cant's focus objects in the distance tend to maintain a more limited but secure personal dimension when it comes to confronting themselves with surrounding reality.
This type of behaviour can be seen when it comes to laser eye surgery, in fact only a minimal percentage of myopic people (about 5%) decide to undergo surgery for fear of physical and invalidating consequences. This is again correlated to the psychological tendencies of those affected by Myopia, who tend to make decisions based only on personal securities obtained only through their personal experiences and who find it hard to completely trust that which comes from "outside" their everyday life.
The reason that often bring to finally undergo surgery is often intolerance to contact lenses, which after years of continuous use cause irritation, allergic reactions or formation of neovascular structures that oblige the patient to start wearing glasses again. Other reasons are usually of professional nature.
A perfect example are the athletes, who after years of sportive limitations caused by their refractive defect decide to undergo surgery to completely take advantage of their potential. Other classes of people who we often hear undergo surgery are celebrities, movie stars and businessmen, these people often decide to undergo laser eye surgery to correct their vision defects whether the defect might be significant or not. The use of advanced technologies (like ReLEx SMILE) and innovative techniques of micro-surgery allow us today to correct completely and definitively some of the most common eye defects like Myopia.
The possibility to abandon glasses and contact lenses has allowed many public figures and athletes to have a significantly better quality of life and agonistic performances.
Considering all that has been said till now, why is this kind of surgery so common among the rich and famous? It's wrong to believe that the reason that famous people have a better medical assistance is purely based on economical reasons. These kind of surgeries are in fact economically accessible to most people.
The "rich and famous" are not that different to us even though at times it's hard to believe. They eat, sleep and worry about their health, they have a hard time finding free time for themselves and often may even have financial problems. The process behind them having a great medical assistance is not as easy as just saying; "I want to go to the most expensive clinic and undergo the most advanced treatments!"
The only substantial differences that exist between them and the "everyday Joe" are two: The great number of experts and professionals with which the come into contact and the attitude with which the live their life.
The characteristics of those who obtain success are initiative and confidence, these characteristics allow these people once they are informed and advised to make decisions without being swayed by fear.
Thanks to celebrities, laser eye surgery has become of popular knowledge for the benefits that are obtained nearly immediately after the operation.
Some of these benefits include:
The desired sight after the procedure.
No distress correlated to the operation.
A fast and easy recovery, most patients are active and go back to their every-day life the day after the procedure.
Saving time and money otherwise spent on glasses and contact lenses.
Gives freedom from the use of glasses and betters quality of life.
These are a few national and international celebrities who have chosen to correct their myopia and to live a full life without barriers:
Brad Pitt (actor)
Ewan Mc Gregor (actor)
Nicole kidman (actress)
Courtney Cox (actress)
Brooke Shields (actress)
Julianne Moore (actress)
Fabio Testi (actor)
Serena Grandi (actress)
Tiger Woods (golfer)
Rory Mcllroy (golfer)
Vijay Singh (golfer)
David Gandy (model)
Cindy Crawford (model)
Michelle Hunziker (tv presenter)
Fabrizio Frizzi (tv presenter)
Fabio fazio (tv presenter)
Anna Oxa (singer)
Eros Ramazzotti (singer)
Jessica Simson (singer)
Richard Bronson (entrepreneur)
Kakà (footballer)
Marco Borriello (footballer)
Mario Balotelli (footballer)
Federica Brignone (skier)
Dennis Dallan (rugby player)
There are no limits to undergo this procedure if not the limits we place upon ourselves for fear or mistrust. The safety of these procedures is now a well-known fact, the only thing that remains is to decide whether to live life fully without limits or to be bound by one's own-inflicted barriers.
Book an appointment

Dr. Appiotti works in the Vista Vision surgical excellence clinics in Milan and Verona. If you want to book a visit to assess your suitability for laser treatment of your visual impairment, contact the toll-free number