Refractive surgery during the Summer? Today it's possible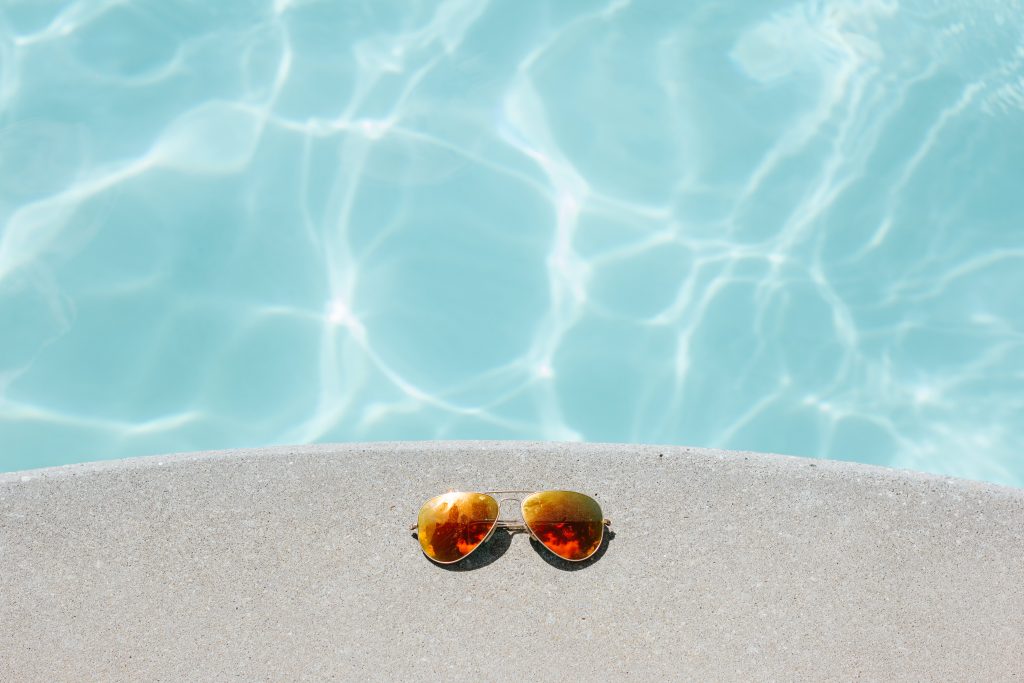 In the history of surgery, the heat and the sun have always represented a risk factor for a correct recovery of surgical wounds. This simple fact has created an association, in collective knowledge, between summer and the impossibility of performing surgical manoeuvres. To this day there has been a huge reduction of risks and complications associated with surgery thanks to the introduction of procedures and protocols that allow us to achieve the best results independently from environmental factors, this is particularly true when it comes to refractive surgery.
How can heat and humidity in surgical theatres and the sun influence the outcomes of a refrective surgery?
And how did we overcome this issue?
As previously written it was common knowledge that refractive surgery could not be performed during the summer in virtue of heat and sun exposure.
This fact originates from a time (several decades ago) in which the only refractive technique at our disposal was PRK and when first generation lasers had several limitations with quite limited software. At the time refractive surgery was assimilated with other surgical specialities in which for example cutaneous surgery was not performed during summer for the high risk of bad scarring (cheloids) and sun spots. These same risks were so associated with refractive surgery.
Truth be told, the anatomical structures of the cornea are completely different and there has never been a scientific relationship between bad scarring after refractive surgery and sun exposure.
In a later time PRK complications (haze) was associated with sun exposure but never during the summer months.
To confirm this fact who just have to think about those nations where heat a humidity are a constant during the whole year and where there are no more surgical complications than other countries in the world.
This said even though there is no scientific evidence that PRK can not be performed during this summer we still do not perform this procedure during the 3 summer months.
Studies conducted during the past 20 years have shown that whilst environmental temperature does not influence the outcome of a refractive surgical procedure, the presence of high humidity in the surgical theatre could negatively impact the outcome of a surgical procedure. Eliminating this variable from the equations was rather simple, in fact nowadays surgical theatres have a humidity and temperature control system active the whole year.
Is it better to undergo surgery during the summer or during the winter?
The answer to this question has again come from recent studies. Specifically, a study conducted in 2014 which analysed 1052 myopic patients treated with LASIK has found that patients treated during the summer months compared to those treated during winter months have a better efficacy index of the procedure even though from a clinical perspective there has been very little to no difference between the groups.
So even though using PRK there could have been surgical complications with the introduction of LASIK and FemptoLASIK any kind of problematics have been addressed, even more so with the introduction of the ReLEX SMILE that has allowed to go to the beach or enjoy water sports, to apply make-up or touch their eyes without fear of infection risk or mechanical damage.
Why undergo refractive surgery during the summer?
To obtain a huge quality of life boost and freedom eliminating the use of glasses.
Summer months are particularly difficult for those that do not well tolerate the use contact- lenses, this because out-door life exposes the eyes to wind, sun and sand that are cause of eye-irritation. The solution to this problematic is often the use of eye-glasses or sun-glasses with corrective lenses that result uncomfortable during recreational activities and annoying to bring to the beach for fear of losing or ruining them.
An example of a group of people who undergo surgery during the summer is represented by athletes who typically undergo surgery between June and July, go threw post-op without complications enjoy their holidays and be ready for athletic preparation in August.
This said, whether you decide to undergo refractive surgery during the summer, it is important to plan carefully the right moment to undergo the procedure based on your specific necessities. Even though the recovery post-op is very short it's always a good idea to give your eyes time to rest before putting them through stressing situations.
Book an appointment

Dr. Appiotti works in the Vista Vision surgical excellence clinics in Milan and Verona. If you want to book a visit to assess your suitability for laser treatment of your visual impairment, contact the toll-free number