Looking Ahead Is Not Just About Your Eyesight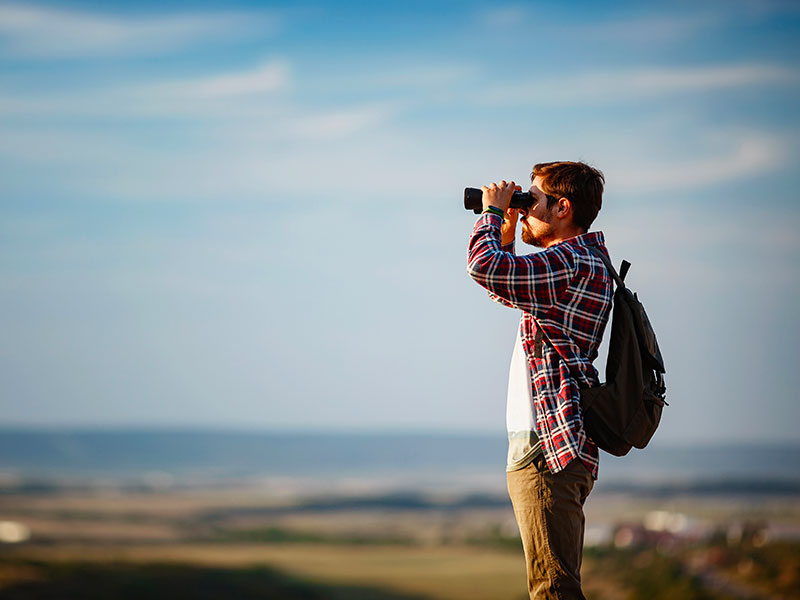 Sometimes I am still amazed by the incredible beauty and complexity of sight, the human sense I have devoted my entire life to. Today when we all carry high-quality cameras in our pockets, in-built in our smartphones, we end up using our eyes to find our way around and make sense of the world even more than before.
It's no coincidence that focusing, seeing clearly, looking ahead are all metaphors commonly used in our everyday language to describe the ability to think clearly and generate bright ideas.
In business two terms are used to describe the operations of companies. A mission statement is what companies engage in on a daily basis. A vision statement defines what companies want their business to be at some point in the future.
Visionaries, not surprisingly, are people who are able to look ahead and imagine a different future, which is always the first step in making your vision come true. And when someone 'sees no further than the end of their nose', we describe them as 'short-sighted' even though they have a 20/20 vision and no eye condition.
What is Myopia?
A short-sighted person (myopic) has good near vision and poor distance vision. They can see what stands in front of their eyes, but if they look up and ahead to the future, i.e. the space beyond their body, their vision will be blurry.
In Italy at least 25% of the population is short-sighted and the numbers are going up fast. The easiest way to correct myopia are eyeglasses or contact lenses but they are both limited solutions especially for individuals with high myopia (– 6 diopters). Myopia affects nearly 35% of the total European population, in particular people aged 25-29 years.
Look Ahead, Treat Myopia
We live in difficult times, and have been for a while. It may sound a bit of a stretch, but our body can influence our mind in ways that are often hard to understand. As Franco Bianchi writes, "If my vision is blurry, my eyes are sending me a message about my entire being or something that is going on in my life. A blurry vision is the reflection of tensions affecting my consciousness, my deepest self and my perspective on life."
For me the idea that thousands of people out there are unable to focus on near objects is totally unacceptable. Even more so when you think that nowadays thanks to refractive surgery we can restore a clear vision and once again look far ahead to the future with renewed confidence.
Toward a brighter, illuminated and illuminating future.
Book an appointment

Dr. Appiotti works in the Vista Vision surgical excellence clinics in Milan and Verona. If you want to book a visit to assess your suitability for laser treatment of your visual impairment, contact the toll-free number