Refractive Surgery: it is all about evolution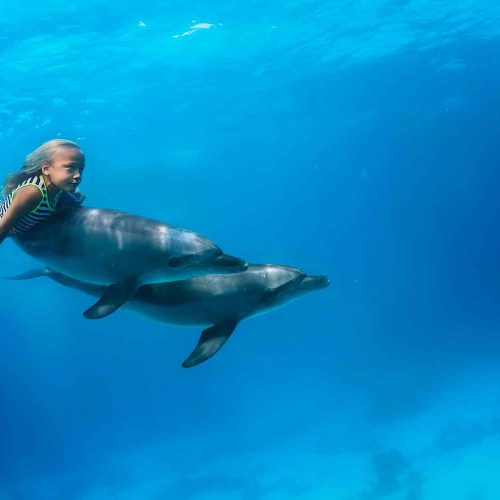 Whether it is enjoying a beach read or a good book in your cool home, if you are not a beach lover, summertime is a great time to read. I was really impressed by the story of the main character of The Dolphin House, a novel about a series of scientific experiments researching language and communication in dolphins. Cora became hearing impaired at the age of 8, but when she is underwater she can perfectly hear everything. Through sounds, voices and even inaudible noises her world makes itself heard again underwater, which is why she can listen to dolphins much better than other researchers.
Those of us who have vision problems share the same feeling, that of transitioning from a blurred, unreadable, invisible environment. We just put on our contact lenses or glasses and everything comes back into focus… until we take them off. Besides, are we sure that our sense of focus matches the best vision possible? Something my patients often tell me after undergoing refractive surgery is that they had forgotten what it meant to have a real good vision. To be able to see colors, lights, details, either in near, distance or side vision. In the book, Cora uses a hearing aid too for when she is out of the water, but it is only underwater that her brain really makes sense of the surrounding sounds.
Many surgical procedures that were once discouraged are now possible thanks to technological evolution. Failing to take advantage of this is a bit like reading after significantly increasing the font size on an e-reader, such as Kindle. It is very convenient, as many books have such small prints (or maybe it is our vision that is getting worse). It is very convenient, but it is never as good as having a very good vision, whenever possible. Which nowadays is increasingly possible.
If you are both a novel and essay lover, I would suggest you an interesting summer reading. The Blind Watchmaker by Richard Dawkins, an essay about human evolution. In one of my favorite passages, Dawkins writes that a 5% vision is better than no vision at all. Paraphrasing Darwin and the theory of evolution, I would say that regaining a good natural vision is better than having to wear glasses.
Book an appointment

Dr. Appiotti works in the Vista Vision surgical excellence clinics in Milan and Verona. If you want to book a visit to assess your suitability for laser treatment of your visual impairment, contact the toll-free number